PLISSE: PRACTICAL NEWS IN THE WORLD OF SHADING TECHNOLOGY
More and more customers discover the magic and beauty of a completely new type of shading, which is PLISSE.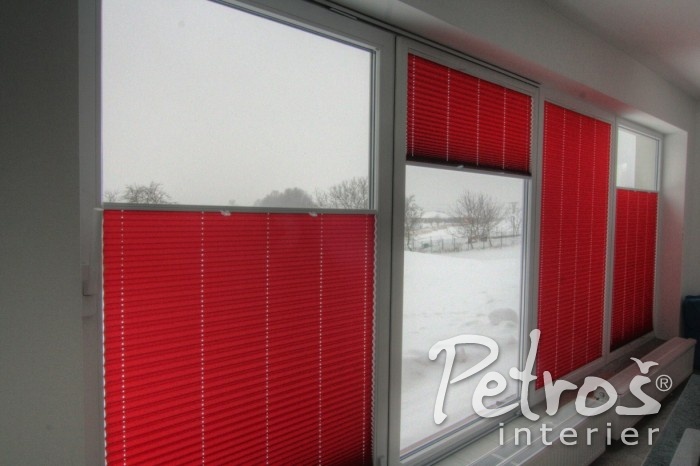 Until recently, plissé was used almost exclusively to shield conservatories or bathrooms. With the development of production technologies and all the new and nicer designs, people start to use this eminently practical kind of shielding increasingly. They use it for shading of the windows in all the house. It deservedly gains more attention for its extraordinary good look and practicality. It fits everywhere where blinds would fit. They can be used independently, but are mostly practical accessory for curtains and draperies.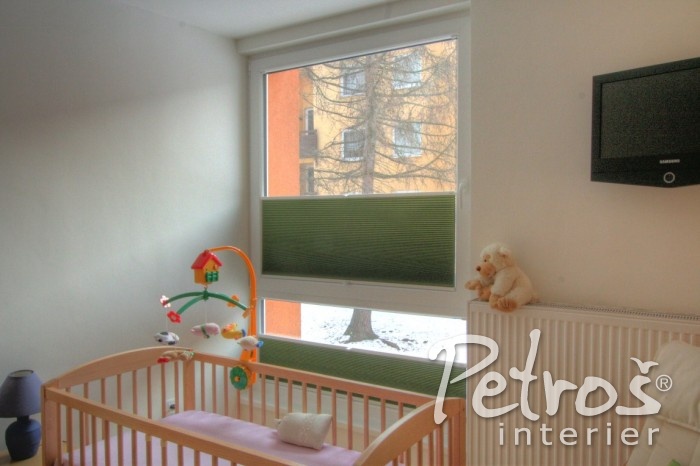 The biggest advantage of plisse is its easy maintenance (you wipe the dust from it with one stroke, some types can even be washed) and variability – most of plisses can be drawn from up and down and can be easily fixed at any position suiting you. Plisse fits into atypical shapes of windows.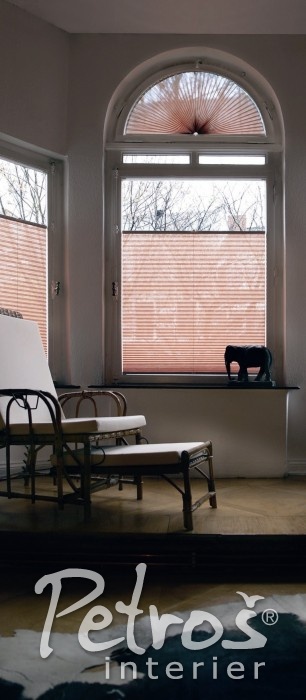 We offer a huge selection of fabrics with different specific plisse properties (fully obscure blackout fabrics, insulating fabrics, double plisse, translucent curtain plisse, shading plisse, fabrics with different textures, patterns and prints, etc.)
The main advantages compared to blinds is this:
More luxurious appearance
Better reflection of the sun's heat out of the room – better thermal insulation properties
Incomparably easier maintenance
Large shading variability (pulling from above and below, fixing in the center of the window)
A huge variety of colours and designs, various specific options according to your individual requirements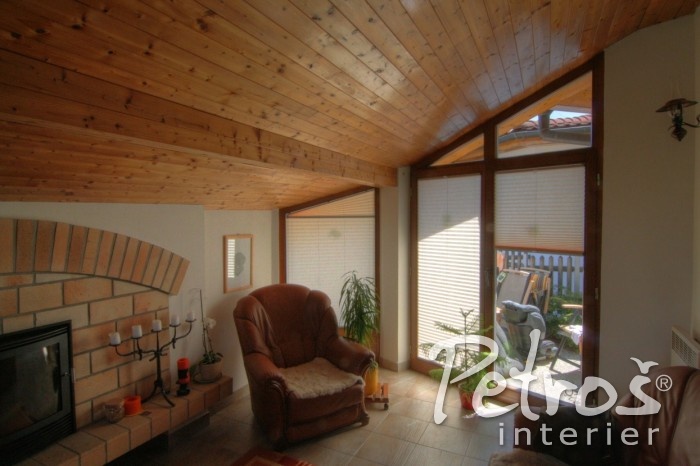 Our tip: