BLINDS? CLASSICS THAT MAY WEAR A MODERN ROBE
The windows that need to be shaded you can use in addition to other types of screening and any kind of blinds. Whether you prefer Roman blinds, classic fabric roller blinds or roller shutters, blinds they always meet both their practical role, but alsoadd flair and elegance to the interior.
Blinds are no longer what they used to be
Classic with a winding roller on a pole are being used for many decades. Even the classic pull-down, however in recent years has seen a little innovation. For example, disobedient springs, which often resembled rather a maverick gave way to more elegant and reliable chain control. With this small bells and whistles operating is now comfortable and stoppable at any height.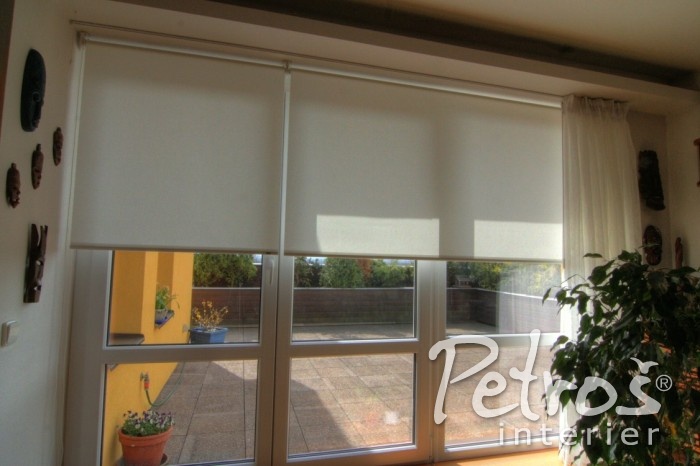 Blinds today can reflect heat and darken
Today's blinds can be made from a variety of special fabrics. As an example we mention blackout blinds which are not transparent to light, or blinds from material Screen which reflects heat well. This feature will be appreciated by people who have windows turned to the south and interior is therefore easily overheated. During the day blinds Screen look transparent from the inside out, too. No exception is to have fireproof blinds.
We offer hundreds of types of blinds
Offer of blind fabrics continues to expand and improve. At present you can choose from hundreds of single-colour and patterned materials with us – depending on your taste and requirements. You can choose from drop-down fabrics in pastel shades and expressive colours, or you can choose from various structures of fabrics and materials from which the blinds are made – from cotton to PVC. There are blinds printed with woven pattern. You can choose blinds as thin as curtains, medium thick and blackout which are not transparent to light.
Outdoor blinds
Interior shutters can be very practical and also combinable with any type of exterior shutters.
Blinds are not only reeling
If you find classical winding shutters too austere, you will definitely like Roman blinds.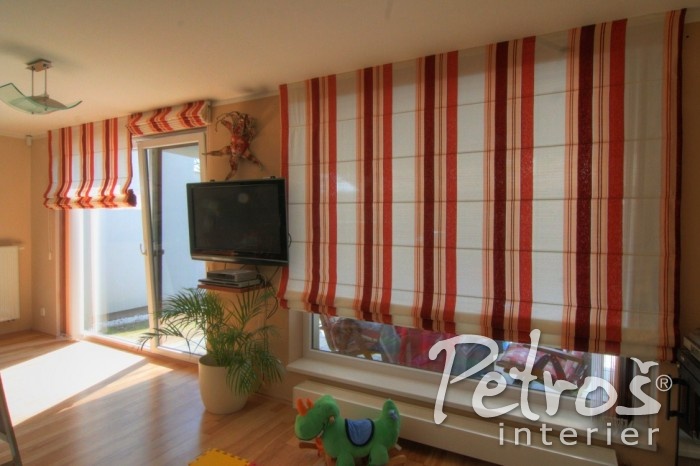 Our tip: