FIRST CATEGORY – STANDARD AWNINGS
In the first category you will find a high-quality of awnings from the Czech manufacturer. These awnings are excellent quality vs. price. For a reasonable price you get a superior quality.
Awnings in this category are almost maintenance free. With a special coating they have excellent self-cleaning ability. A special manufacturing technique provides excellent colour stability. They are tear-resistant, weatherproof and have antifungal treatment. They underwent laboratory tests with excellent results that verify the ability of these awnings retain harmful UV rays and finally confirmed by the attestation that they are almost waterproof. These awnings can be equipped with manual and motorized wide range of accessories such as various safety and light sensors, remote control and the like.
Awnings in category STANDARD offer a superior quality at affordable price. It satisfies customers who prefer price to luxury. For a good price you get a superior quality.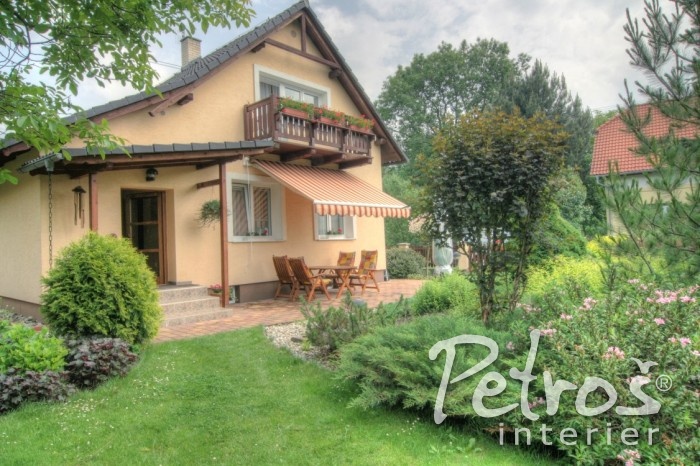 AWNING STANDARD
SECOND CATEGORY – AWNING EXCLUSIVE
The second category includs branded awnings and pergolas from the prestigious and highly reliable Austrian company WO & WO, which has already been in business for 50 years. The manufacturer belongs to the industry top screening technology leaders not only in Austria but also in the international market.
The main differences between the Czech manufacturer of awnings and brand sunshades WO & WO are:
Sunshades of luxury design WO & WO, on which top Italian designers participated.
At least one class better motion mechanism of sunshades WO & WO.
Solidity and absolute reliability, solid arms of these sunshades.
WO&WO AWNING
All WO & WO patio awnings are top products with a particularly strong arms. The arm ensures flawless mechanism of the marquis and also long durability and reliability. Arm TOPLINE awnings are 4-wire lines, are tested to 70 000 cycles and extreme loads (3rd class wind resistance). All awnings WO & WO meet TUV and CE standards. Marquis durability is also ensured by high quality and stainless materials. The quality of the marquis also guarantees 7-year warranty.
Compared to sunshades from the Czech manufacturer WO & WO offers even more options. Let us mention at least the possibility of adding retractable vario-ruffle, located in front of the marquee below the common ruffle and can be completely inserted or ejected up to a length of 160 cm. It does not only protect you from prying eyes outside, but also from low sunset.
Depending on the type of WO & WO awnings you can also use the possibility of larger ejection, possibility of changing the angle of inclination or choice of vertical telescopic sunshade, which can serve as an elegant screen. There is of course overwhelming choice of many types of manual or motor control or motor awnings managed by a remote control. You can choose other accessories such as lighting or heating the space under the awning. There are also several types of fabrics in many colours and patterns.
Brand awnings WO & WO satisfy the most demanding customers. Absolute reliability is guaranteed by prestigious Austrian brand, extended warranty, luxury design, top quality and innovative design, advanced technology, a wide range of accessories, many above standard options – WO & WO will provide it all.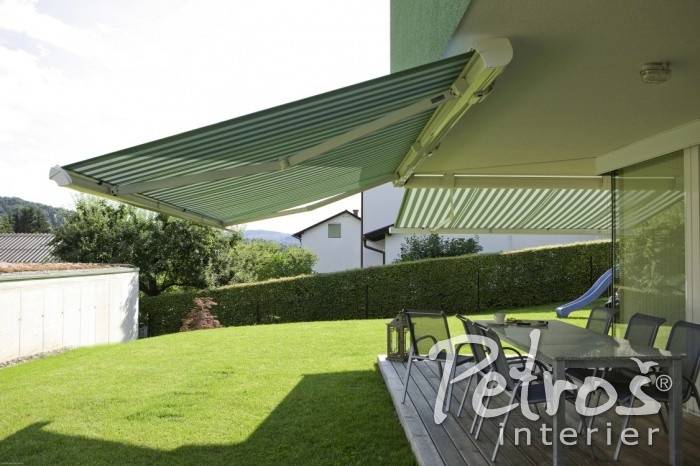 AWNING EXCLUSIV
Our tip: