Quality curtain rails should last virtually the same as the house itself
Are you afraid of your rails being worn out, getting rusty or scratching? For many, especially inexpensive cornices from unverified sellers, should you feel it could happen. It then means disappointment and loss, but for example when replacing cornices as well as other unpleasant drilling into walls and plenty of other worries.
Curtain rail is one of the things that you are getting for a long time. You will always have them before your eyes and you will use them frequently. So ask for a good quality. (Why would you want to look at some ratty trash for XX years!)
To select quality cornices is not easy. Buy curtain rails only where you can be sure There is an enormous number of different manufacturers and dealers cornices. In such a large number of products and manufacturers, it is necessary to choose "the right ones". Different cornices sometimes look very similar, the difference in quality can be huge. The consumer however, at the first look has no chance to recognise them at all. Therefore, it is recommended to buy only the rails from reliable, dedicated, proven and trusted merchants.
Petroš interier offers only tested cornices
The cornices, which the company Petroš interier buys you can trust. To make sure that your new cornices will be perfect. We thoroughly tested all curtain rails included in our offer. Therefore, we can guarantee their good quality and reliability.
You do not even have to worry about buying cornices via e-shop Petroš interier. In our e-shop you can find the same rails we use for our design projects and for very demanding customers.
We have designed and manufactured some cornices ourselves
We import cornices and components from all over the world. Some of the rails we also designed and also produced. For example, you might like a rectangular stainless steel rails from the interior design workshops Petroš interier.
Cornices have many bells and whistles – we know them
For proper operation of the cornices it is appropriate or required a number of details and special features which inexperienced sellers often do not realize (or do not want to know about ). The cornices sold in many Internet and local stores are often not good or suitable for attaching curtains. It is not going to happen to you with us.
We do not buy bad cornices
We sometimes get from some suppliers an offer of significantly cheaper cornices, but they do not meet aesthetic or quality requirements.
We think that cornices should decorate the interior and should withstand virtually the same time as the house itself. Therefore, we select only high quality and nice cornices from reliable suppliers. Do not look for cheap goods of poor quality, which you can find anywhere in the marketplace, in our workshop.
Cornices will be delivered immediately, worry-free
98 percent of the cornices is always available in our stock. We are able to deliver cornices ordered in our e-shop within 2–5 working days directly to your place. Our co-forwarding company will bring you ordered cornices. They will call you first and arrange the delivery date with you. Cornices will arrive at your preffered time when it suits you and to your home or other location that you specify. You do not have to pick them up at the post office. The delivery is worry-free.
We offer all types of cornices
For your interior you can choose from a huge variety of cornice types, materials and shapes. You can select a stick, double-stick, square, round, wooden, metal and also technical cornices.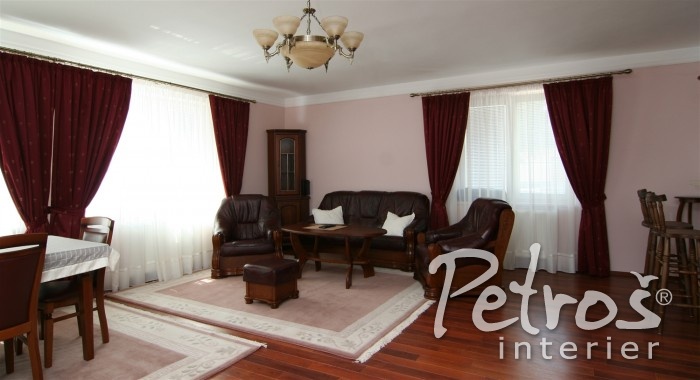 Stick rails
Stick rails can be both metal and wooden, brass and stainless steel, and one-stick or double-stick, with different endings and variously shaped. Stick rails always look very decorative.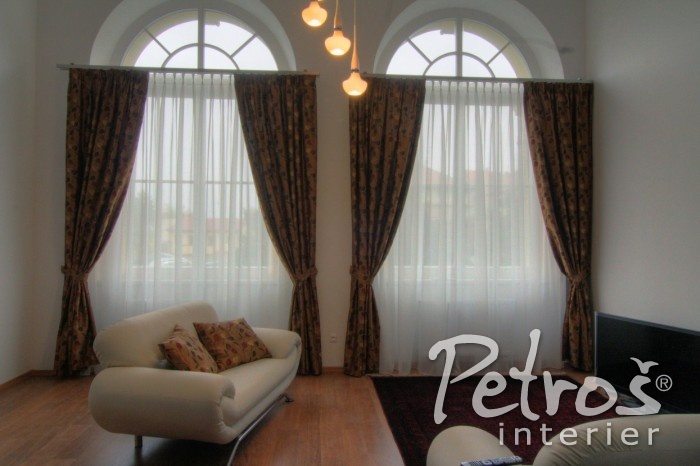 Technical cornices
In many interiors there are also used many technical rails made of aluminum. Unlike rod rails the technical molded cornices are shaped into arches for your comfort can be equipped with string control. They are unobtrusive, do not belittle the curtains and give them a nice look.
Our tip: