HAUTE COUTURE FOR YOUR WINDOWS
Do you like to surround yourself with beautiful designer things? Do you want to make your interior perfect in every detail? Then we are pleased to offer you several super-luxurious brand collections.
The fact that it is indeed a haute couture for your windows – the best thing in the world of materials and decorations you can get. Let us convince you with the famous world names of fashion designers, from whose workshops these collections came out.
Among other things you will find here actual collection from the French fashion industry czar, the famous fashion designer Pierre Cardin, stunning fabrics and carpets by the fashion master Christian Lacroix, supremely captivating design things by the world-renowned designer Ulf Moritz and Sahco salon or a collection of complete interiors from the pen of London salon Designers Guild, which is considered as top in the business of fashion and design. For particularly demanding customers we have also prepared a collection of prestigious luxury German brand Anstoetz JAB (in the picture).
Thanks to the reputation of the company Petroš interier we managed to obtain these prestigious contracts with the world's leading fashion designers for you. Celebrate this success with us and enjoy the beauty of these precious collections.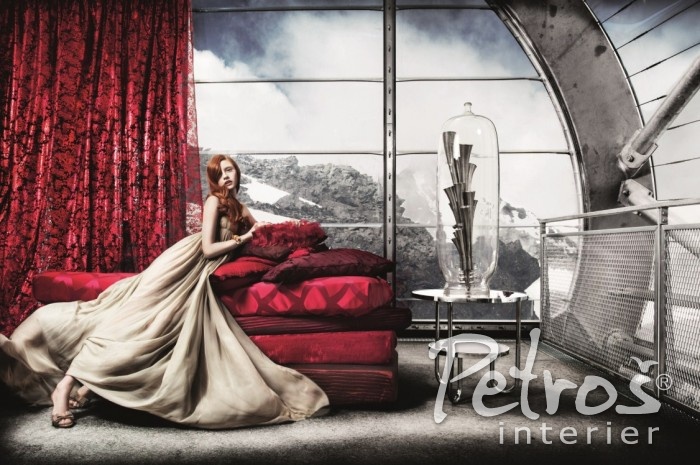 JAB ANSTOETZ FABRICS
Our tip: